LUNA Novisch Period Experiments
Welcome to the home page of the LUNA Novisch Period Experiments! Here you find the Experiment List, Active Turfs, Current Standings, Updates from the Pointmaster, and rules on how to compete in the LUNA Novisch Period.
The competition is between four teams: BUG, GLuFS, LEMUR, and SNYS. BUG are the biologists, GLuFS are the physicists, LEMUR are the mathematicians and chemists, and SNYS are the environmental scientists; physical geographers; and geologists.
Index
Rules
Here you find important information regarding the novisch period competition
Rule 1:
Do not break the law.
Other Rules:
There are 3 main ways for you and your team to earn points.
Competing in our big events

Here you compete against the other teams to earn 100, 75, 50, 25 points. These are events such as ANO and others marked in the Novisch Period calendar
If your mascot is late, your team gets minus 1 point per minute, for a total of minus 15 points

Doing Experiments

Here you take photos or videos of you and your friends, performing your interpretation of the experiments in the Experiment List. The more team members and the funnier the interpretation is, the more bonus points you can get!

Doing Turfs

A Turf is a type of Experiment, listed in the Experiment List. Here you take a photo of a minimum of 4 team members and the mascot from the same perspective as the original photo. The original photos are found in the Active Turfs section. Each turf is worth 15 points but the more team members and the funnier the picture, the more bonus points you can get!
Experiment Submission
Look at the Experiment List to find which Experiments has not already been done. Experiments can only be done by ONE TEAM, and is crossed over when completed.
Read the Experiment description and make an interpretation of how it can be done in a funny way. If the description sounds impossible, for example, "Party with the eternal leader (Note, There is only one eternal leader)", you should make an interpretation of the Experiment and perform it to your best ability. The better and funnier, the more points. However, if it sounds impossible, but also kinda isn't impossible, for example, "Go to the hospital's helipad", we do expect you to get to the helipad (Legally!). If your attempt is not deemed sufficient, the Pointmaster will answer your email with details of what is expected.

Turfs are a special kind of Experiment where you take a photo of at least a few team members and the mascot from the same perspective as the original photo. A turf can only be taken once so you better hurry to get them before the other teams do!

Complete these Experiments by taking photographs, video, or other ways of documentation.
Send the photo/video to pointmaster@luna.lu.se

As the topic of the email put " >team name<, >experiment number: experiment description<" (Just copy paste it from the quest list)
For example:

BUG,1: Work out the outdoor gym in winter clothing 5p
GLuFS,21: Adopt a pet rock 5p
LEMUR,40: Prove that the high ground is superior 5p
SNYS,9: Fence with the bulls 5p

Nothing more, nothing less

Check your email in case you get a reply about any issues with the submission
If you can't send the video for some reason (file too big or otherwise) upload it to YouTube and email the link to pointmaster@luna.lu.se
If you are sending in a Turf you did you should put your team name and the turf number that you are sending in as the topic of the email
Experiment Assessment
Each Experiment can be done once unless otherwise stated
You cannot combine several quests into one submission, i.e one video covers more than one quest.
When an Experiment submission has been approved, your team can be awarded two types of points

Base point is the points that simply completing an experiment gives you. This is the value indicated in the Experiment List
Bonus point is extra points awarded to you by the Pointmaster. The value of the bonus point is subjective, but doing an Experiment with more teammates, humor, the mascot, the flag and a funny interpretation of the experiment description leads to more bonus points. More difficult Experiments can often give more bonus points
Pity point is the point you get when submitting a quest that has already been completed, but could not be claimed to be completed because the Poinmasters have not updated the website.
Current Standings
BUG – 1165 Pointsc asdfasdfa
GLuFS – 951 Points
SNYS – 786 Points
LEMUR – 551 Points
Mentor Team – 52 Points
Love from Info Committee – 10 Points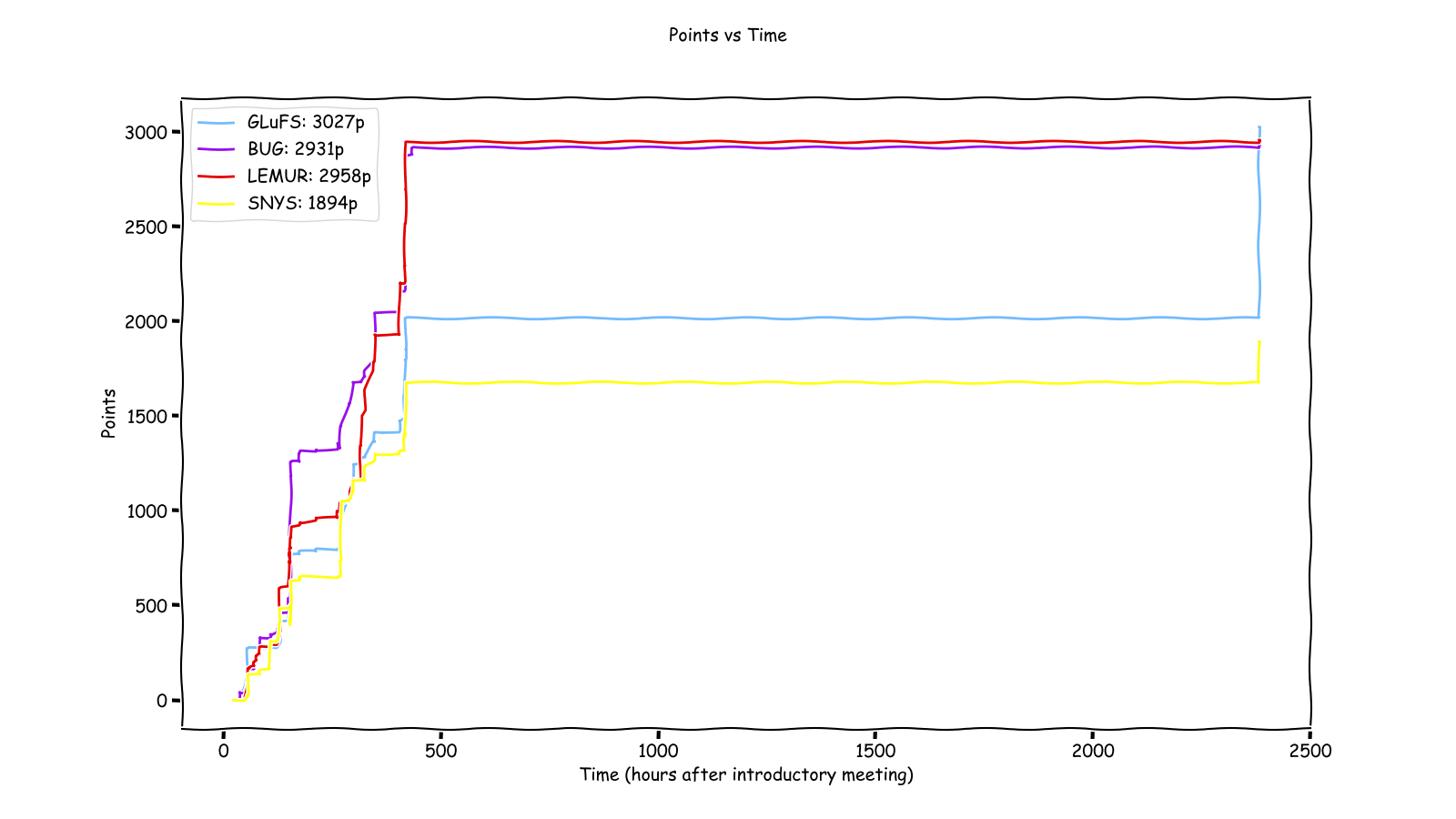 Experiment List
Active Turfs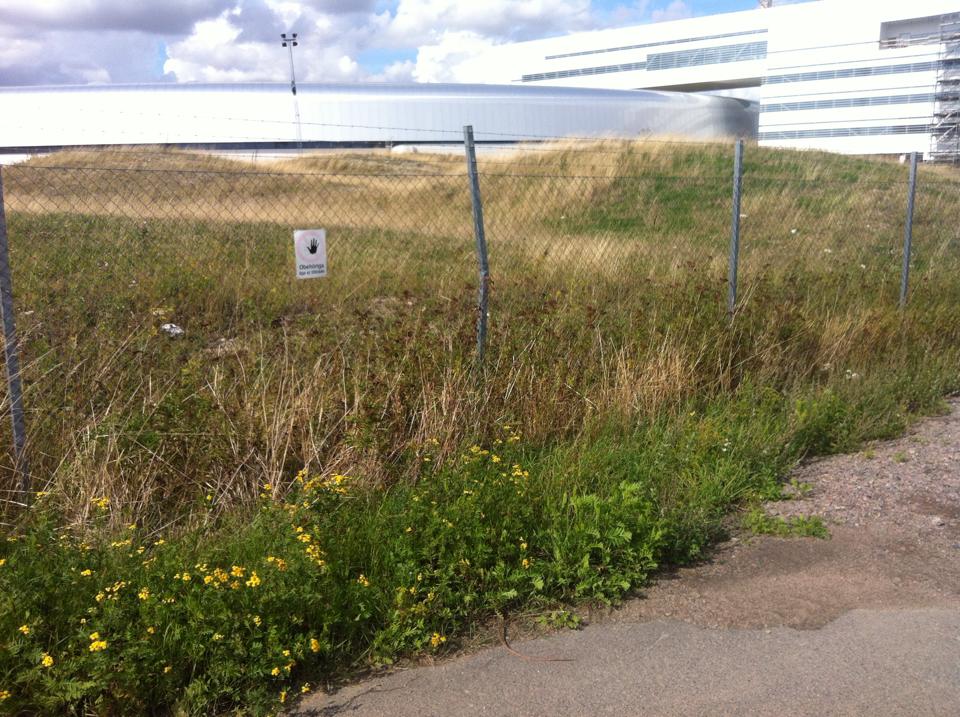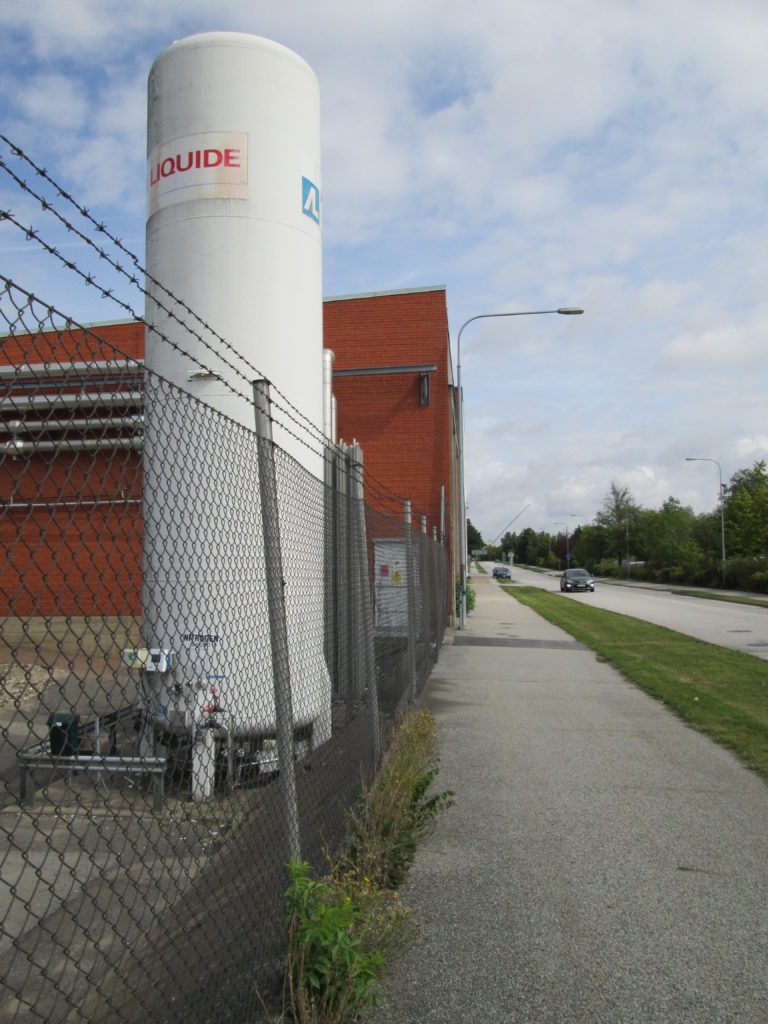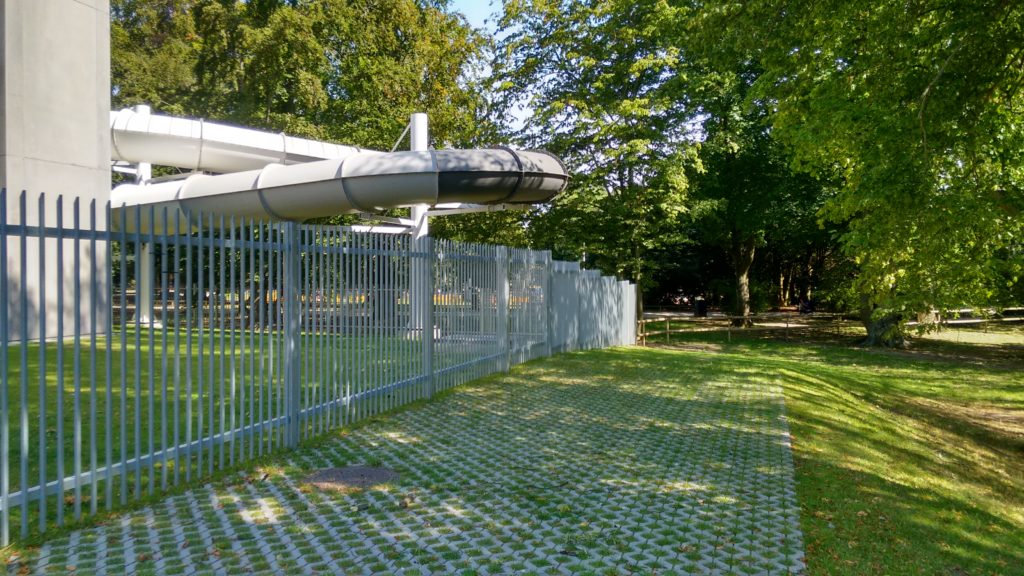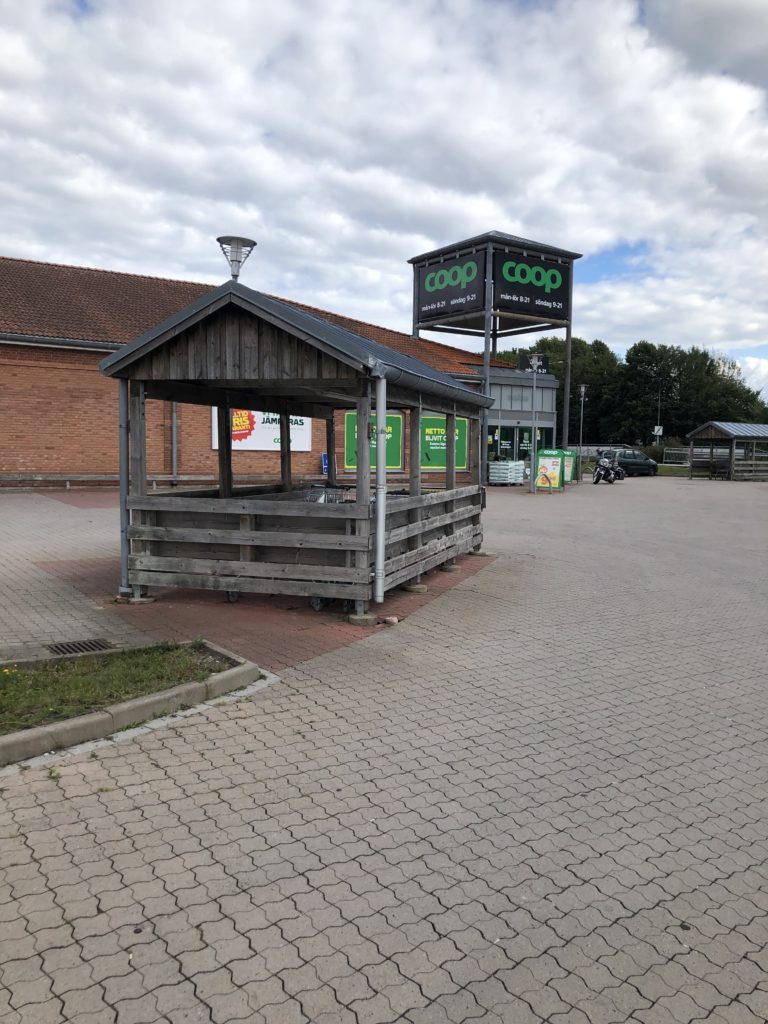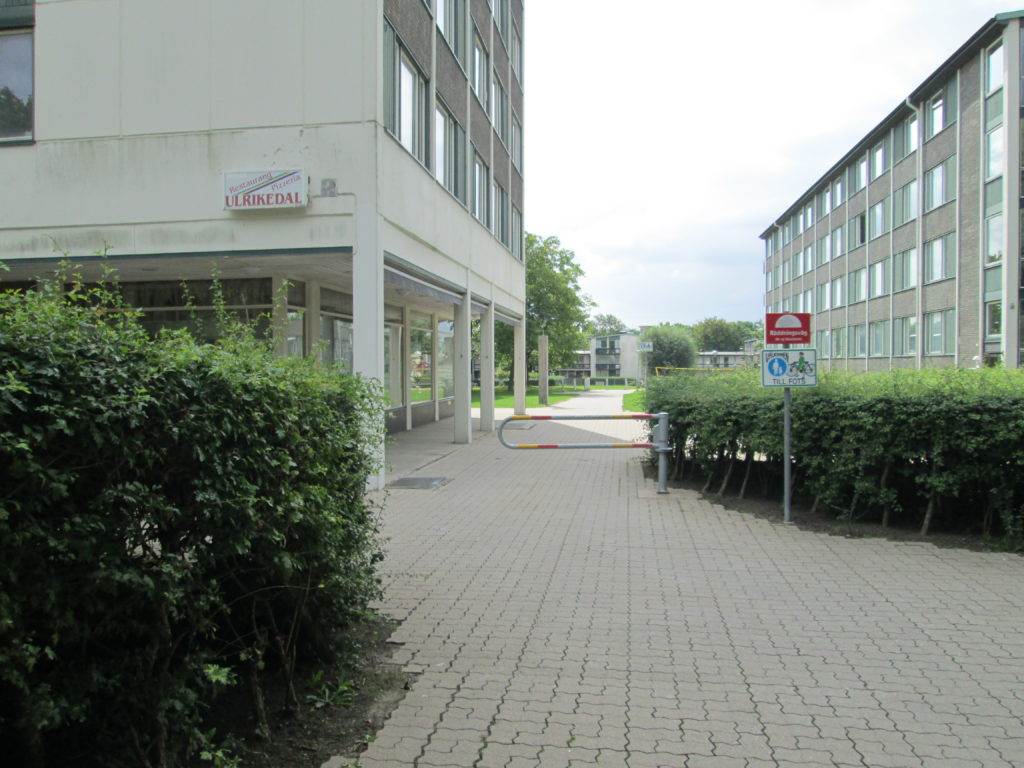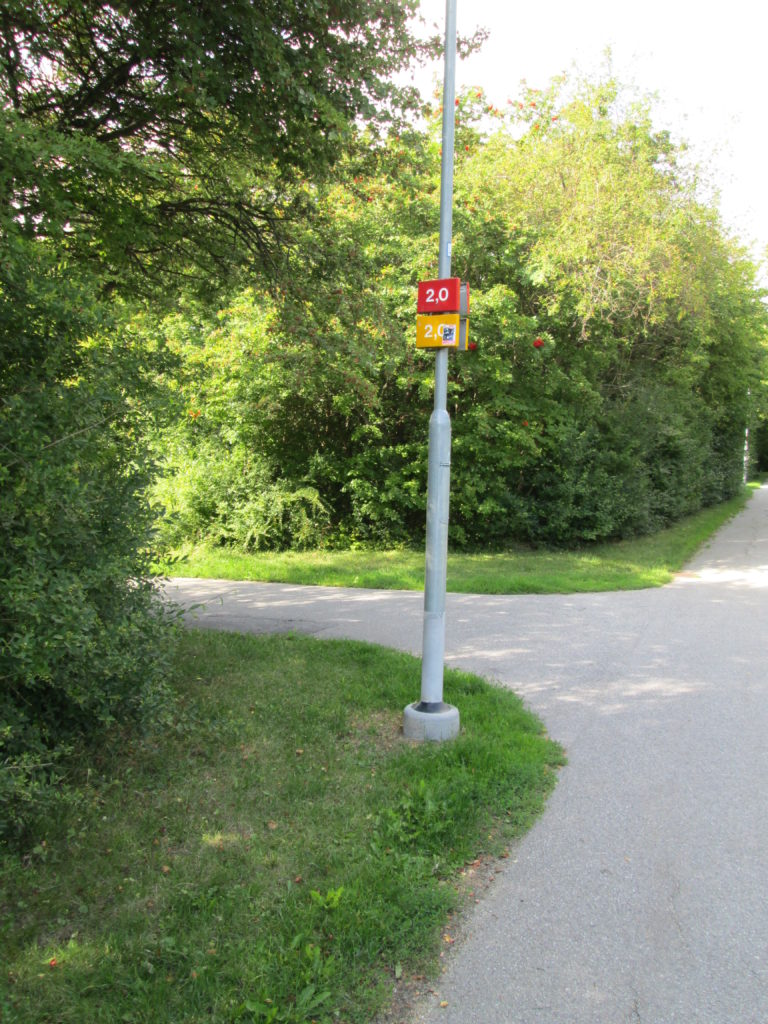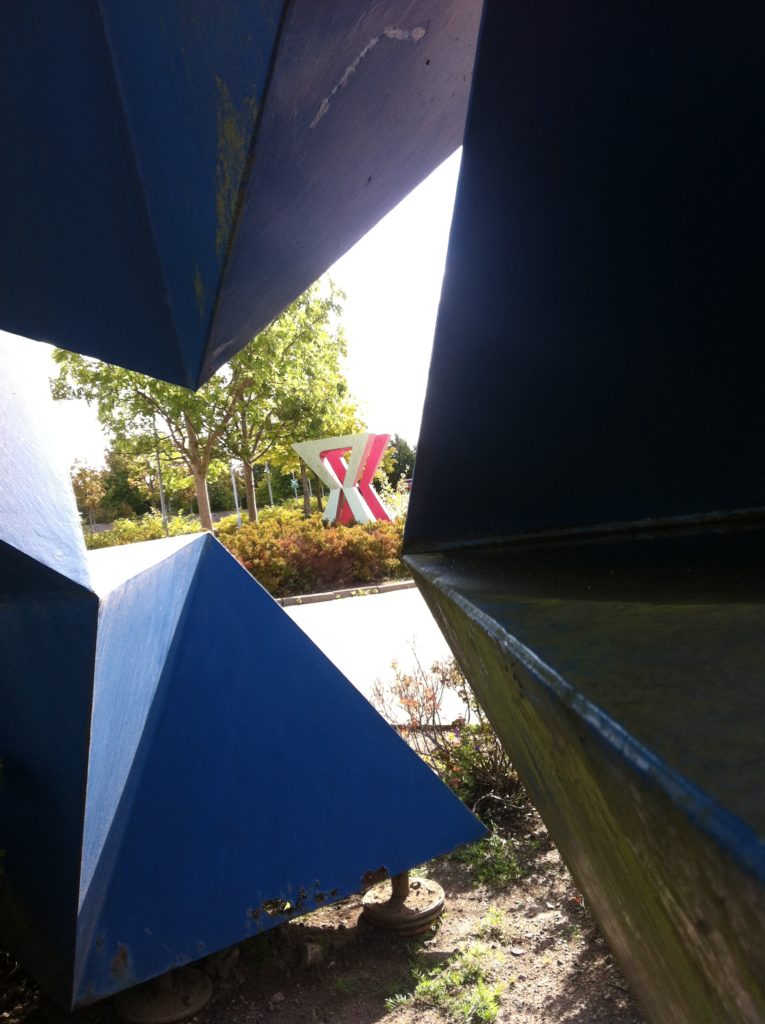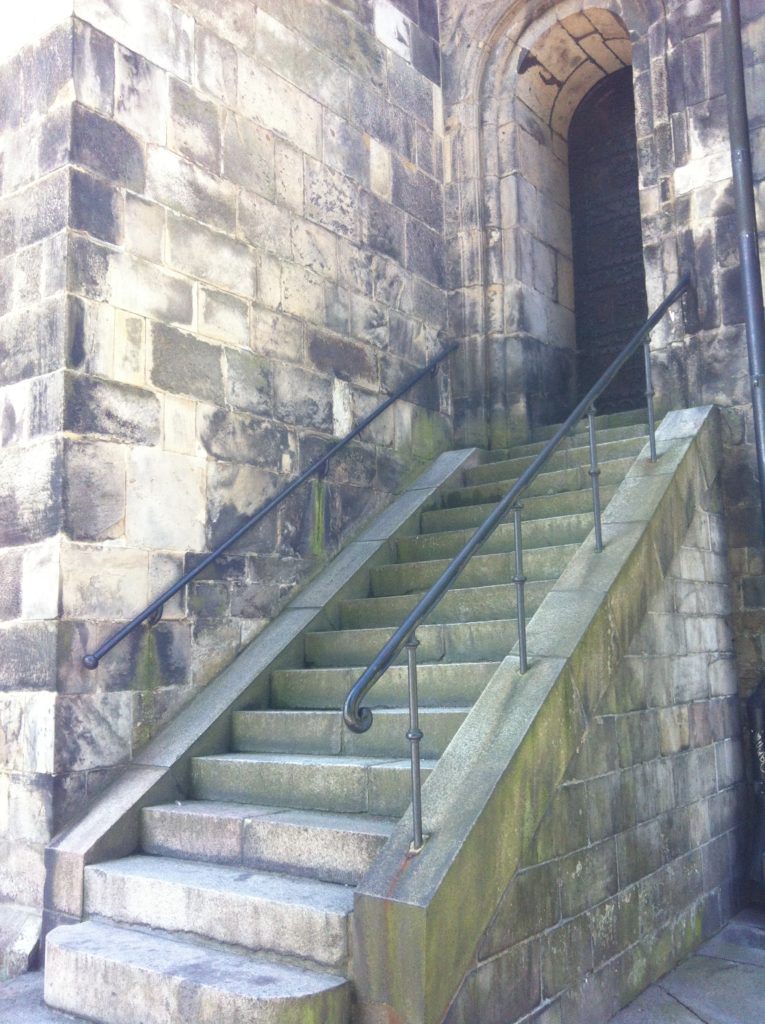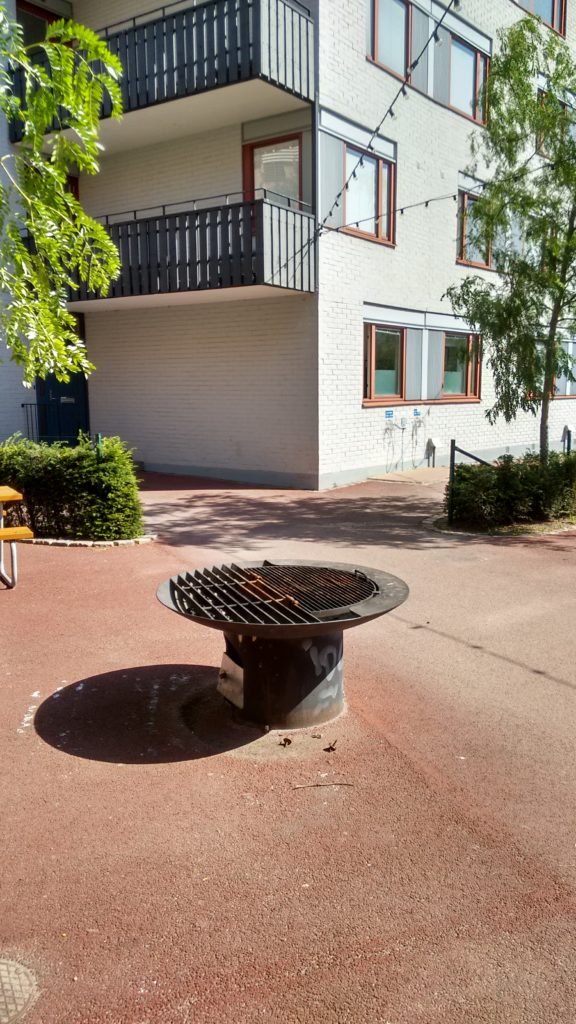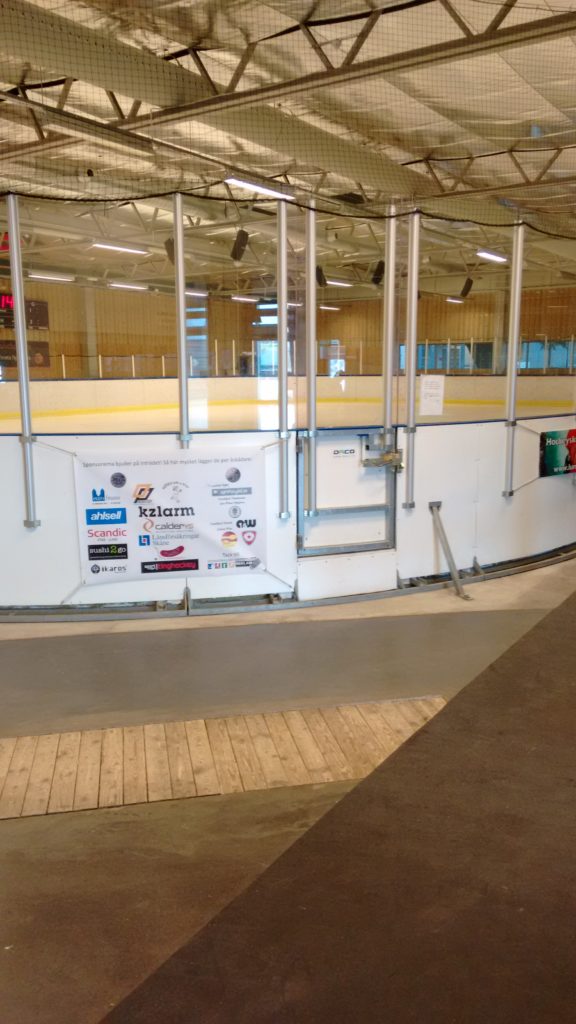 Updates From The Pointmaster
Day 0
Hey there fellow explorers!
Hope every one had a great first introduction day to the novisch period. I am the Pointmaster Junior, Stina! Together with my Senior Pointmaster Caisa we make up the dynamic duo that is going to be giving you those so very very exiting explorer points every time your and your team does something amazing, like complete a quest or win a competition! If your quests and actions are extra spexy you might even get some bonus points as a reward from us. So make sure to give it your all! We believe in you!
It is here on this page that you will be able to track what you and your team has done as well as what your competitor explorers are up to as well. Quests that have been completed will be crossed out so please remember to come back and check before trying to hand in a quest as quests can not be handed in more than once by any team. Usually the quest list will update every night (but remember that it might not be completely up to date). For a guide on how to hand in quests please refer to the rules section on this page.
Now, it is time to go out there and be amazing! See you tonight and lets get hyped up for tomorrows ANO competition!

TAGGARÅÅÅÅÅÅÅÅ!!!
/Pointmaster Jr Stina
Day 1
Great job today everyone! It seems like everybody did a great job and enjoyed themselves! The Pointmasters are very pleased. As you may have heard the winners of todays ANO competition were GLuFS and in second place came SNYS, BUG third and LEMUR last. Nonetheless, all teams will get points. Because GLuFS were 10 minutes late with their mascot to the competition they will suffer 10 minus points. Better try to be on time for the next competition on Sunday. That goes for all of you. 😉
Apparently BUG threw a water balloon on my Senior Pointmaster and thus will suffer -3 points! It does not seem like BUG have heard the expression "Don't bite the hand that feeds you".
Both LEMUR and BUG took the lead after yesterdays questing bonanza by handing in a ton of quests and getting many extra points for being many people with both the mascot and flag as well as for being super spexy. It pays off to put in a lot of effort in your quests guys!

In the last two days there have been some points both given and deducted from the Mentor Team (MT). On the very first day the GLuFS mentors were very late with the mascot and they also then proceeded to shove me to the ground. That's -10 points in total (8 of those were for shoving me). I will be kind and give 1 point back to the MT for cleaning up after the chill hangout on the introduction day however. -5 points to the MT because the BUG mentors insulted the Pointmaster and smashed Daniel in FU with a water balloon. -3 to the MT because the LEMUR mentors also threw a water balloon at FU, it was at Vendela our beloved General Senior. THE AUDACITY! The mentor team better shape up!

Now enough of that! Get out there and show us how amazing you all!! And try to show us who is the most dedicated team!!

TAGGA TAGGA TAGGA!
PS. If anyone is having trouble seeing what quests have been completed or the beautiful points graph; there seems to be a problem with the Chrome browser for some people. Try using another browser or clearing the cache memory.
/Pointmaster Jr Stina
Day 3
Hey-hey-hey!
Todays weather report: why can't it rain when it's cozy movie time and be sunny when you're gonna have a BBQ… Oh well we made the best of it and many of you held out! A little rain can't get you down!

Tomorrow is the Amazing Race! Don't forget to bring your mascots and flags and be there on time. And don't stop doing quests, they hold great power. Feel free to get crazy about your interpretations and make them as funny and spexy as you can! Including your flag and mascot is also a plus. Bonus points are still a thing~

See you all tomorrow and bring your best game face! yada yada poop
/Pointmaster Jr Stina
Day 4
Tjingeling!
Hope everyone had fun at The Amazing Race and got their work-out for the week done. You are all very fast. Faster than the mentos even. As you probably hade heard, SNYS took home the victory with BUG in second place, GLuFS in third and LEMUR last. SNYS has however lost their flag completely and has to make a new one. Tsk tsk tsk. This means that they got -15 points today and will continue to get minus points every competition that they still do not have a flag precent. Get on it SNYS and make a glorious new flag to represent your team! Lemur was also 3 minutes late with their mascot and flag, so -3 for them.
Tomorrow is the Mentor Co-op which is a great opportunity for you to get your mentors to help you out in completing quests! They are there to help answer your questions and you can make them help you out in quests. At 22 sharp the event ends which means that any quests that are sent in with mentors in them are disqualified.

Hope you all will have a pleasant first day in school and I hope your teachers don't give you too much homework.

TAGGGGGGAAA
/Pointmaster Jr Stina
Day 5
Holy crap guys! A ton of quests were sent in today. Great job everyone! You really did use this opportunity to boss around your mentors and get a ton of juicy points. Now you might feel like there are not that many quests left to be done. But fear not! On Wednesday you might wanna check back in here to find a nice surprise that can give you more points. But until then keep on questing and maybe even get a little bit of studying done as well who knows!?

Good night lovlies!
/Pointmaster Jr Stina
Day 7
Hello again! The experiments list has now been updated with a few more quests that you can do. The very first few turfs have also been posted! These turfs are images from somewhere in or around lund. It is your job to find these locations and take a picture (from the same angle!!) with at least 4 other members of your team as well as the mascot and flag. When you are the first to send in your picture for a turf you will have claimed the turf for your team and will be awarded 10 points (plus any bonus points you get for being funny or many people). New turfs will appear regularly so please check back in here often!

On a more sad note it is time to inform you that Wednesday next week (9th) will be the last day to hand in quests and claim turfs! Thus, at 23.59 we will close the email for any new incoming quests and turfs so please make sure to complete all your quests and hand them in before then! The pressure is on guys!

I hope I see many of you tonight on the very first sittning of the novisch period and remember to bring something to sit on and your own beverage of choice!

Quest on and bring glory and honor to your team!
/Pointmaster Jr Stina
Day 8
Hello everyone!
Wheew, good work today at the Music Quiz competition! Now I will have all the one direction songs on my head for the next days. The score and placement for today is;
GLuFS, 100 p
SNYS, 75 p
LEMUR, 50
BUG, 25p
Congratulations! But, some teams were LATE with their mascot and flag!!! GRR!! -15 for GLuFS and LEMUR, and -4 for SNYS. BUG sprinted with the flag and mascot to get in time. That's the spirit!!We also have some points to give to the notorious Mentor Team! For yesterday, some LEMUR mentors gave General Sr Vendela delicious blackberries. YUM! And today, a GLuFS mentor surprised SNYS with a present on their mascot, and another GLuFS mentor had to see something very traumatic when she arrived at their location, so we award her 2 mourning points. But, unfortunately all these extra points will be invalidated because the LEMUR mentors can't read the clock and be on time. Shape up!! And it has come to my attention that the GLuFS mentors tried to KILL poor Hanna in FU with dangerous nuts!! -99 points!!
Also 10 points are awarded to Love (the camera creep in blue lab coat), an info committee member that bicycle around and takes beautiful photos or LUNA. You tha real MVP.
See you guys tomorrow at the game night/sewing evening! Make sure to buy patches tomorrow at the LUNA office 11-14, so that you can decorate your labcoat! And don't forget; no alcohol!
Tally-ho!
/Pointmaster Sr Caisa
Day 11
Hello everyone! Hope you had a blast at last night's walking party! Here comes a brief summary of the last week of novisch activities (already last week, time flies a little too fast :< ), but first some point giving:
During the evening, the BUG mentors redeemed the Mentor Team by giving mudcake to BUG and FU. +10 points! BUG also made a slick move and offered some Brie cheese to FU, and you know FU can't say no to cheese.. Especially Brie!! Bonuspoints!!
Now, the next event for some of you is student council day (monday 7/9), which you have gotten information for from your student council. After that, on tuesday 8/9, it's the LUNA fair! It is important to emphasize that this is a competition event where your mascot and flag needs to be on time. And you can earn a lot of points, up to 100 p!
Next up after that is QUEST STOP on wednesday 9/9 at 23:59. You have until then to complete quests and turfs! Hurry!!
On thursday 10/9 the notorious Mentors vs Novisches competition is taking place, and at 23:59 it's the lastest time to submit your spex to us, the pointmasters!
Friday 11/9 – VIEWING OF SPEX! WOHO!
Saturday 12/9 – Ceremony and last hangout of this novisch period! Here you will get to know who wins the honor and glory of the novisch period 2020!
Have a great sunday and see you next time!
/Pointmaster Sr Caisa
Day 12
Tjena mors!

I hope you all are enjoying your two free days in the novisch period! Good time to catch up on some studies. Or to catch up on another team perhaps? The end is nearing. As of me writing this you only have 55 more hours to do quests and turfs!

We Pointmasters feel like the completion of turfs have been very lacklustre. Therefore we are going to increase the amount of points the turfs give from now on until the very end! From 10 points to 15! That's 33.333…% more points! You gotta get out there and claim all that area for your team! To catch them all as they say! So many points await you!

Tomorrow is LunaFair so remember to bring your mascot and flag as this is a competition that will award points~

/Pointmaster Jr Stina
Day 13
The results from yesterdays competition are in!! It was a long one hehe. But you all did great to stick it out to the very end! The results are as follows:

1. BUG, 100 points
2. LEMUR and SNYS, 75 points
3. GLuFS, 50 points
As you can see LEMUR and SNYS came in at a shared second place! However, both GLuFS and LEMUR missed their flag for the event and thus got -15 points each. (Not very gentle reminder that the spex on the 11th (tomorrow) and the ceremony on the 12th (Saturday) are the last two events and you NEED your MASCOT and FLAG for both of those events!! This is the final sprint of the novisch period! You can do it! Remember to bring the mascot and flag!)

One more thing… Today is the last day for quests and turfs… This is it guys. After 23.59 TODAY we will not accept any new quests that are sent in, so SEND IN ALL YOUR QUESTS AND TURFS!

As of this update we will not update the experiments page any more until the final ceremony. This means that as you hand in your final quests and turfs for today you will not know the score or how active the other teams are. For the final competition the spex you will also not know until the ceremony! This is very important as a lot can change today! It's the perfect time to go out there and complete a bunch of quests and turfs and surprise everyone on the ceremony!

A lot of important updates today guys (even a few new turfs) so take everything to heart and go out there and stir things up! Godspeed.

/Pointmaster Jr Stina
Day 14
Hello brave adventurers!
Where were you when FU needed you the most?? FU were lost in the dark!

GLuFS found us first, and is therefore awarded 100 points. The mentors of the mentor team showed up as well and is awarded 75 points for second place (without taking the spot from the novisches). BUG found us on our way home, and awarded 75 points. However, we are disappointed over the lack of enthusiasm of finding us! Technically only one team found us on time 🙁

Joel in FU is also still holding a grudge against the mentors for trying to rip off his HOLY TAILCOAT. Very disrespectful. -20 points.

Looking forward seeing you today at mentors vs novisches, and your spexes tomorrow!

/Pointmaster Sr Caisa
Day 18
Hi everyone!

First of all, I want to thank you all for participating in and making this novisch period the best it could be considering the circumstances. I hope you all, both novisches and mentors, had as much of a blast as we in FU had.

At the mentors vs novisches, the mentors redeemed themselves and earned 100 points, yeeting them out of the negative point scale! Well done!

You spex submissions were all AWESOME! You truly captured the essence of spex and at least I laughed my butt off to all of them! But, it was a competition and here are the scores from the spex:
SNYS, 100 p
BUG, 75 p
GLuFS, 50 p
LEMUR, 25 p
And unfortunately LEMUR's mascot and flag didn't show up on time, so it's another -15 points :(.

BUT! For the final grand score, BUG was awarded the grand prize with 1165 points, and also the smaller prize "PM's burden" for the sheer amount of quests they submitted. GLuFS came in on second place and was awarded the "First in, last out" prize for their enthusiasm on the events where they ALWAYS stayed the longest. In third we have SNYS, that were awarded the "Flag building prize" for the amazing effort they made when their flag was stolen. In fourth we have LEMUR that were awarded the "Dancing Queen" prize for their AMAZING novisch dance they created! I hope to see this dance on the clubs when they open!!

Once again, thank you all for helping us make this novisch period a good one. Good luck on your studies <3

Signing out, Pointmaster Sr Caisa