Apply
Application is currently: OPEN
Welcome to the application page for positions within Lunds naturvetarkår (LUNA). A table of currently available positions can be found below. The application form is also found below.
Descriptions for all positions can be found on the Post Description page.
Confused about the application process? The handy flowchart on this page gives an outline for the entire process. If you have additional questions regarding the application process, you can ask the Nomination Committee Chairperson on valb-ordf@luna.lu.se.
Important Dates
Application Opens: September 23rd
Application Closes: October 2nd
Nominees Revealed: October 8th
Last day to counter candidate: October 12th
Parliament Meeting: October 14th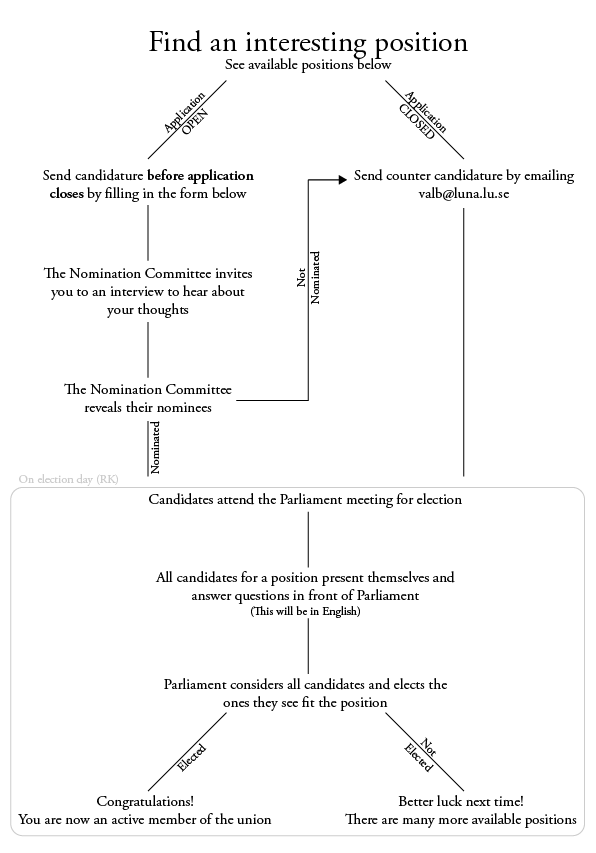 Available Positions
The number of available positions is denoted as ' #Ordinary position , #Alternate position '.
Union Central Positions
Union Committees
Union Administrative positions
Student Council Positions
Faculty Student Representatives
External Positions
Application Form