LUNA announces one position as mentor committee chairperson and nine positions as members of the mentor committee!
Do you want to be part of arranging the novisch period 2023?
Do you want to be part of assembling an amazing team of mentors?
Do you want to bike around Lund in a fancy tailcoat?
In that case, a position within the mentor committee is perfect for you!
The application for being part of the mentor committee is open until the 30th of September, and you can apply through the webpage lundsnaturvetarkar.se/apply. If you have any questions about the positions or about how to apply, please contact the nomination committee at valb-ordf@luna.lu.se.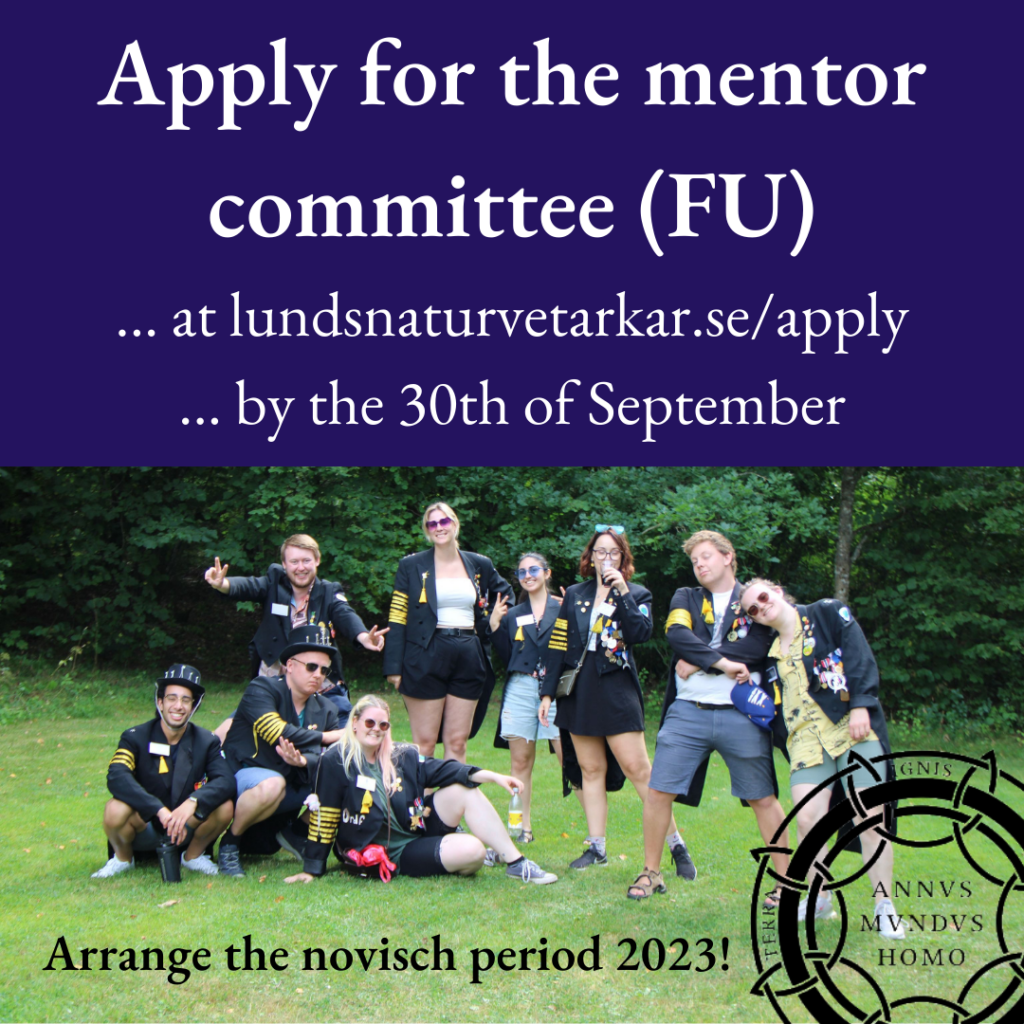 Hello, we are LUNA, the student union for bachelor and master level students studying at the Faculty of Science at Lund University. We endorse your rights whilst also scheduling social activities, all to ensure that your education holds a high standard and that your time at Lund University is memorable and exciting.
Events
October

2022

Mon
Tue
Wed
Thu
Fri
Sat
Sun

3

Office Hours

Student representative education

• •

4

Nomination committee meeting 1

SoV/UO meeting

• •

11

6M meeting 3

BUG Meeting 2

• •

12

Office hours

SNG lunch meeting #2

Board Meeting 4

• • •

17

Office Hours

GLuFS Meeting 2

• •

26

Office hours

SNG lunch meeting #3

Board Meeting 5

• • •