Interested in studying abroad? At the Faculty of Science you are able to study parts of you education at another university, in another part of the world.
The deadline for applying is November 1st.
Information about exchange studies and the application can be found here and here. If interested in the University of California, take a look here.
If you have any questions, contact Kristina Miolin at 046-222 30 01 or kristina.miolin@science.lu.se.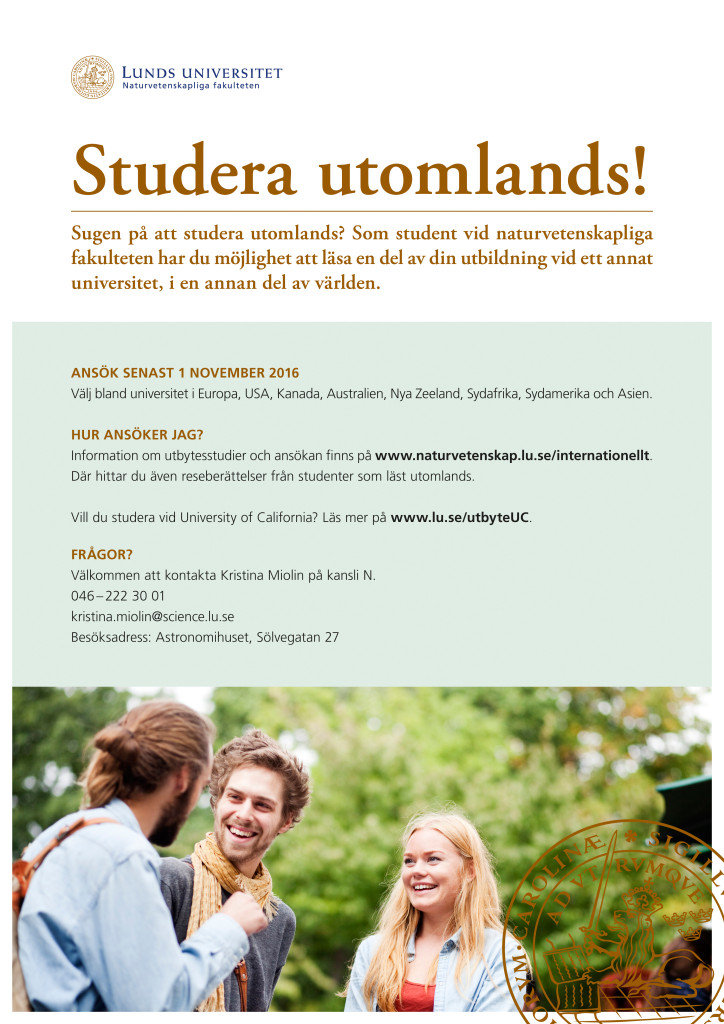 LUNA Calendar
December

2023

Mon
Tue
Wed
Thu
Fri
Sat
Sun

2

MYS x SNG Christmas sitting

•

4

Office Hours

Board Meeting

Nomination Committee meeting 4

• • •

6

Office hours

EC meeting #5

Grand meeting SNG

BUG Grand meeting

• • • •

7

Education Committe #2

"Are you okay?" Meeting #1

• •

9

Scientists on Ice - Sports Committee event

•

12

GRAND meeting, KERUB

MYS grand meeting #4

• •

15

Office hours

MUR Grand-Meeting

• •

18

Office Hours

Board Meeting

• •