Election 2019
Application is currently: Open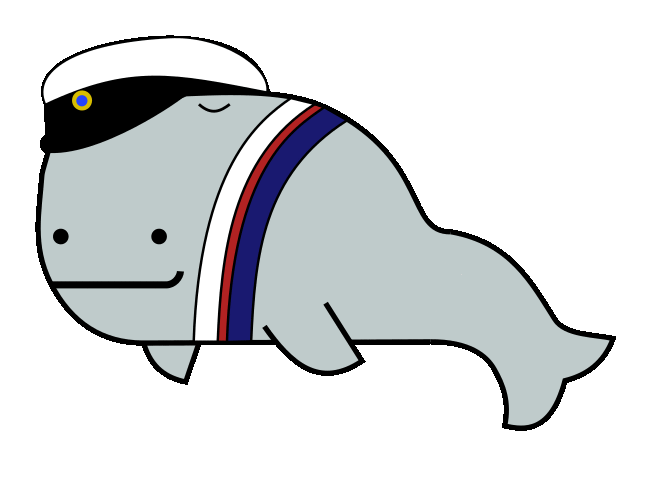 Welcome to the application page for positions within Lunds naturvetarkår (LUNA). A table of available positions for the next operational year can be found below. The application form is also found below. You can find a lot of information about the election period in the Facebook event (länk).
Descriptions for all positions can be found on the Post Description page.
Confused about the application process? The handy flowchart on this page gives an outline for the entire process. If you have additional questions regarding the application process you can ask the Nomination Committee Chairperson on valb-ordf@luna.lu.se.
Important Dates
Application Closes: March 22nd 
Nominees Revealed: April 1st 
Counter Candidature Closes: April 4th  
Hearing of Presidium Candidates: April 5th
Parliament Meetings: April 9th and 11th
Application Opens: April 12th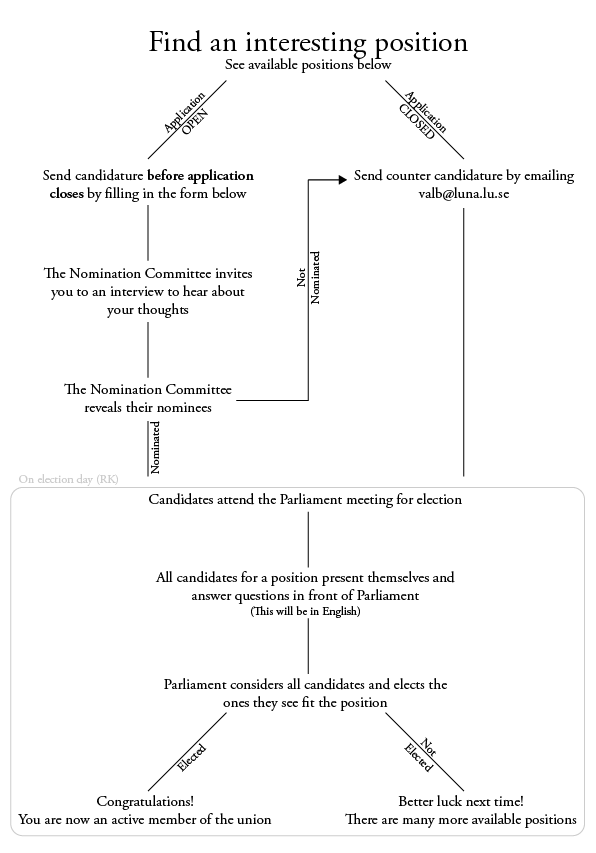 Available Positions
The number of available positions is denoted as ' #Ordinary position , #Alternate position '.

Union Central Positions
Union Committees
Faculty Student Representatives
External Positions
Application Form