MYS (Environmental Science)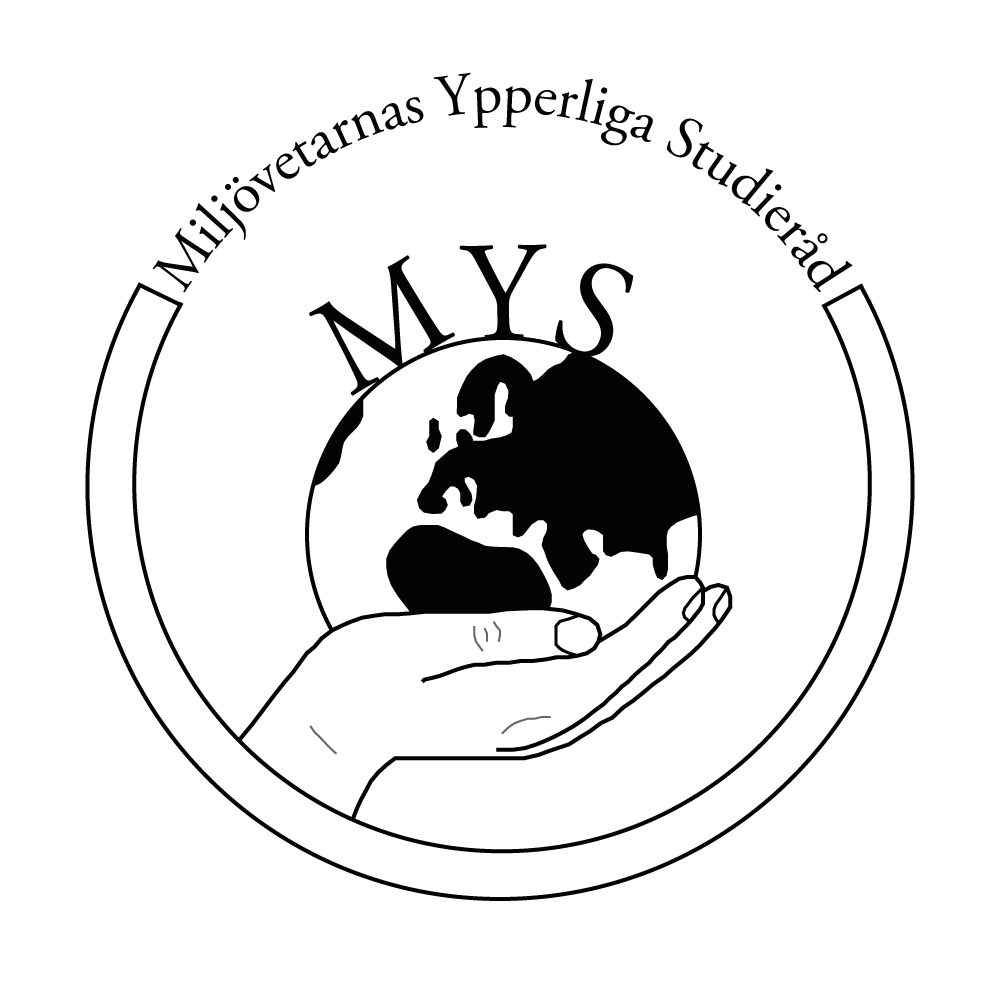 MYS, Miljövetarnas Ypperliga Studieråd, is the student council for everyone studying environmental science or environment and health protection on both bachelor and master level. Our goal is to make the life in Lund as great as possible for all these students. To achieve the goal, we discuss education related questions both with the institution and the union, arrange social activities like fika and parties and host various kinds if discussion nights about environmental issues.
Our work is divided into four committees; the party committee, the fika committee, the corporate relations committee and the environmental education committee. The committees consist of environmental science students and everything they arrange, from sittings to inspirational evenings regarding work possibilities for environmental scientists, is open for everyone to join. MYS does also have student representatives who attend meetings at the institution and the union, where they represent MYS in discussions regarding for example education, equality and the health of the students.
If you want to hang out with us in MYS, you are always welcome to join one of our meetings, activities or show up on the weekly Wednesday fika. The fika is served in the MYS/BUG-room in the ecology building, and it is also in the ecology building we have most of our activities. Other ways to make contact with us and find out more about MYS is through our Facebook page: Miljövetarnas Ypperliga Studieråd, our Facebook group: Miljövetare vid Lunds universitet – drivs av studierådet MYS, or through sending an email to mys-ordf@luna.lu.se. It is also possible to watch out for our lovely mascot, a grey MYS-ox, hanging around where MYS are.
The chairperson for MYS 2023/24 is Julia Olofsson and vice chairperson is Kajsa Morell-Larsen.
---
Minutes