~ Interviews with students of LUNA ~
It is time for a very special text from the Information Committee's research project Nadir. We infiltrated one of the Mentor Committee (FU) meetings and made some observations. This transcript is highly classified material, which is now leaked to all members of LUNA.
We give you
'Observations from a Mentor Committee meeting'
"Cellphones are being passed around, with more or less funny pictures. It is noticeable that this is both fun and serious. The chairperson of the Mentor Committee, Hanna, tries to take a firm grip of the attention by introducing the first topic of the meeting. She reads the Crisis Management Plan and the members listen carefully.
Vassily laughs a bit as he looks over at Eric. It looks like they have something to say. Hanna keeps reading. Ebba is looking at her phone and John is munching on the cookies that were bought just for this occasion. This is no ordinary meeting, this is an FU meeting where fun and serious are entwined into a mess of cookies and laughter."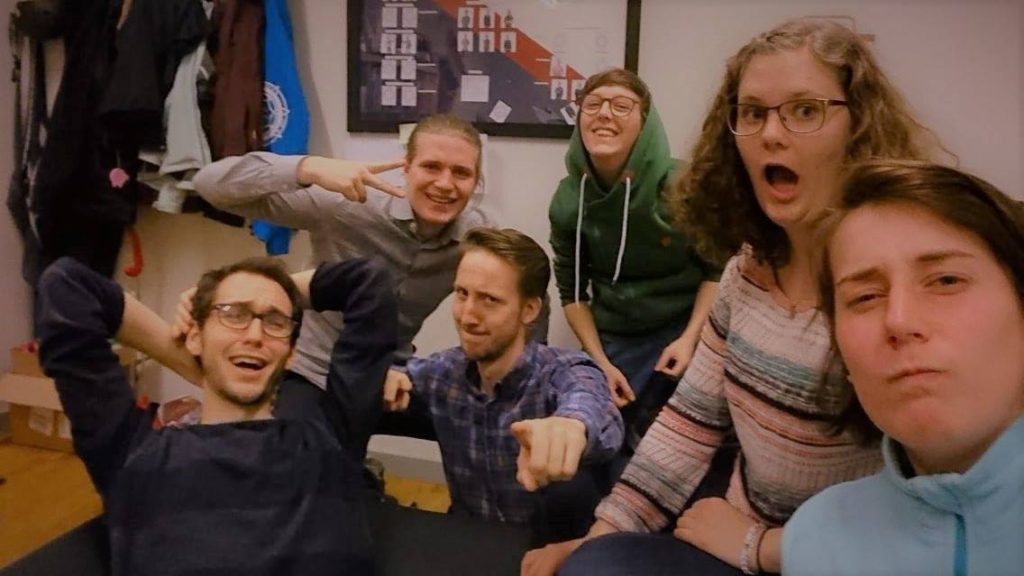 "Vassily shouts "Coffee break!" and goes out to get the coffee (that apparently could be way more black). When he comes back Eric has made a sandwich consisting of gingerbread and cookies, the others nod approvingly. Hanna remembers a story that she finds funny, and retells it to everyone's pleasure.
After a while she continues to read the Crisis Management Plan, while constantly being interrupted by other committee members making jokes. It would be interesting to see how the productivity varies with coffee intake. Me as a statistician should make such an analysis and show it to them so that they can optimise their meetings." Next follows a brief summary of how a general Mentor Committee meeting could turn out:
17.12 First person arrives (usually the president), packs up the fika from the backpack and waits for the others.
17.15 Meeting starts, still only one person there.
17.18-17.25 The rest of the committee arrives, everyone blaming late schoolwork/labs/buses.
17.25 Meeting starts for real.
17.27 Someone shows a funny video of a cat, and everyone starts talking about something else for a while.
17.31 Meeting is resumed, for a moment. Discussing mentor related matters, going through the agenda until someone gets a funny thought or has some other story to share.
"The Mentor Committee seems to have a lot of fun during their meetings and it feels like they really emphasize having fun over being productive but it does seem like most of the members are fine with it.
Being a member of the Mentor Committee means a lot of work during the year with meetings, evaluations, and the actual Novisch Period. This includes working hard under stress and  doing that together with a group of people going through the same amount of stress. Maybe this way of having meetings is their way to cope with the stress get closer to one another. After all, they need to be able to work together under a lot of pressure which makes it easier if they can have fun together as well."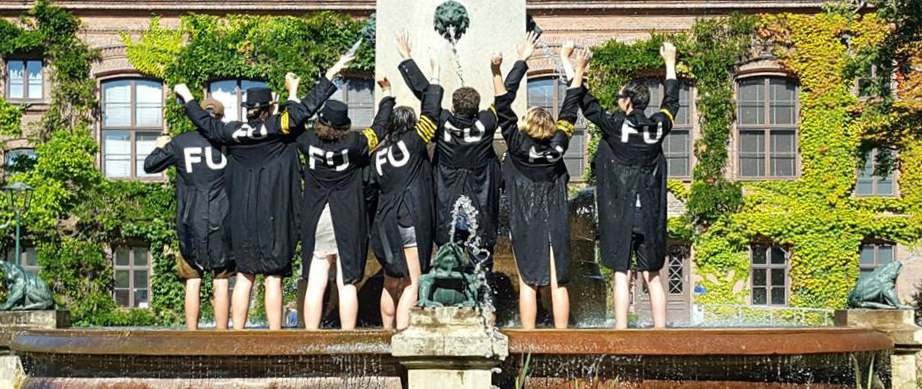 You can contact the Information Committee at info@luna.lu.se and the Mentor Committee chairperson at fu-ordf@luna.lu.se. You can reach the current mentor generals at fg@luna.lu.se. If you want to find out more about life as an active member of the union, you are always welcome to stop by the union office or simply browse our webpage. You can contact the union via this form (you can be anonymous) or by e-mail at luna@luna.lu.se.
~ Interview brought to you by the Information Committee ~