~ Interviews with students of LUNA ~
Another week and that calls for another student interview. We asked an old member of the Information Committee, Julia Höglund, about how it is like to be a part of a spex in Lund. If you are interested in joining a spex, or just curious to what it is all about, have a look at what Julia has to say about it.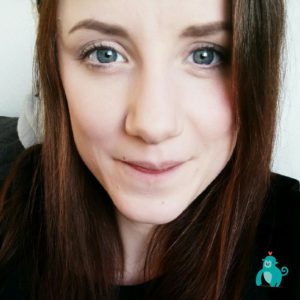 "If you are new in Lund, if you are old or if you have been here your whole life, you might or might not have heard about the student activity called spex. 
As one can read on Wikipedia: "Spex is a kind of amateur comedy theatre act performed by university students in Sweden and parts of Finland. University cities, such as Gothenburg, Lund, Uppsala, and Linköping have long-running traditions of spex. The word is likely derived from abbreviated student slang for spektakel (spectacle; scene; show)."
In other words, you start with nothing except for a manuscript and some 15-20 songs, meet every day for five weeks and suddenly a group of 50-120 students have (at least) four spectacular shows with hundreds in the audience clapping for you to sing one more time, or say a funny line again.
The theatre shows are normally political satires, about a historical event or person, and the story often have a comedic twist and the use of non-time accurate characters is also very common.
Currently there are more than ten spexes in Lund ranging from the big ones having their shown in the big hall in the AF building like Lundaspexarna and Boelspexarna, to the nation spexes like Hallands slottsspex and Krischanstaspääxet having their shows at the nation. Your part can be any part, as long as it helps making a show coming to life. A spex needs people to sow the costumes, build props, play in the band, act on stage, selling tickets, and even cook food every day. Anyone can join any spex, and you don't have to know anything before (well except being able to play an instrument if you want to be in the band).
The spexes normally have a day every semester where you can apply an interest, fill in a form what you like, what you want to do and then hopefully you will spend five intense week doing whatever you decided to do with other as dedicated students as you."
You can contact the Information Committee at info@luna.lu.se. If you want to find out more about life as an active member of the union, you are always welcome to stop by the union office or simply browse our webpage. You can contact the union via this form (you can be anonymous) or by e-mail at luna@luna.lu.se.
~ Interview brought to you by the Information Committee ~