Finally – UTOPIA ticket release
A new year has come, and with that is it also time for new exciting events within the union. One of the biggest, and probably most spectacular of them all is Utopia, the science unions own annual ball. The tickets to the ball will be released to all LUNA members this Thursday, 1st of February at 18.00, and for everyone one week after that, 8th of February. These dates are important to keep in mind if you want a ticket, since the demand for tickets is great. Last year, all of them ran out in two minutes at the first release.
"So, why that great hype?" you may ask yourself. Well, there are many reasons to attend a ball, and there are many students within LUNA who has lovely memories from the ball last year. However, the information committee decided to ask the ball masters from this and last year for their best reasons to attend UTOPIA.
Alisha, who is one of the two ball masters in charge of this years ball, answered the question with that UTOPIA is the ball of the science union, which you definitely don't want to miss! Furthermore, she says that it is a great opportunity to make memories for life together with good friends, or to put it simply, it will be awesome!
Johanna and Daniel, who had Alishas job last year lists a few other reasons to join the UTOPIA family. First of all, balls are one of the most central and student-like parts of the student life. It is much more than just a sitting, it is a part of the history of LUNA. The union had a ball many years ago, but the tradition disappeared and was brought back to life again last year. Apart from that, UTOPIA is an evening when you get the chance to dress up in your finest clothes and be surrounded by lovely LUNA people a whole night. And maybe one of the most important things, you get delicious food which you don't need to cook by yourself!
The information committee wished you all good luck at the ticket release on Thursday and hopes that we will meet in AF-borgen at UTOPIA!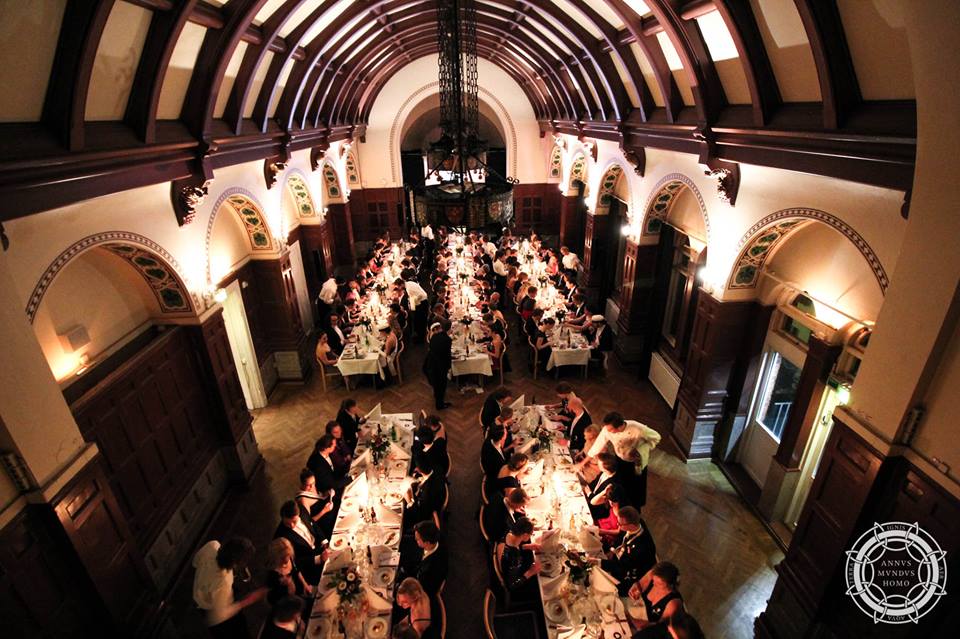 You can contact the Information Committee at info@luna.lu.se. If you want to find out more about the union, you are always welcome to stop by the union office or simply browse our webpage. You can contact the union via this form (you can be anonymous) or by e-mail at luna@luna.lu.se.