LUNA sweatshirts and union whales!
Have you seen strange people in LUNA sweatshirts hanging around at your student council fika during the past week? Maybe accompanied by a paperwhale on a stick? That is the sign on that the union election is getting closer. On the 17th and 19th of April is it time to elect new people to all posts within the union. Therefore, is the nomination committee, together with the information committee and the board campaigning to get candidates for the post. The procedure is easy. Through visiting fikas, they try to reach out to students at the different institutions and make them candidate and nominate people to union positions!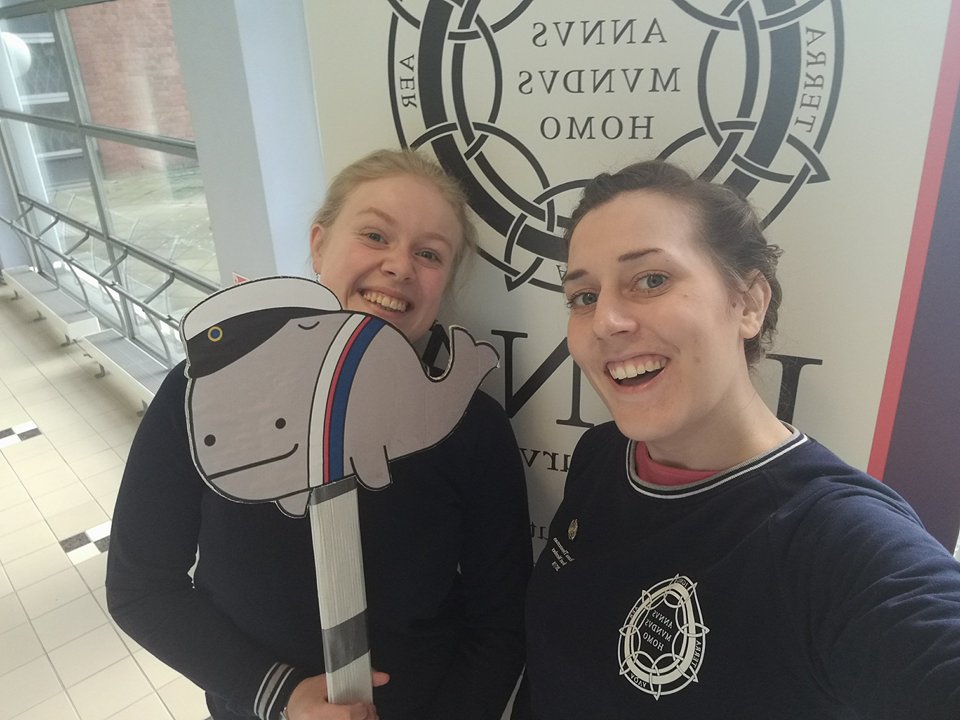 Have you not been lucky enough to pass by the campaigning people? Do not feel sorry, you can still nominate whoever LUNA member you want to a position in the union. Just klick in to the union webpage and hit the" Election 2018" button. There you find a formula which you fill in to nominate or candidate, but do not forget that there should be motivation for the nomination at a minimum of 30 words. All nominations are more than welcome, and you might make someone very happy through showing that you believe in them.
The campaign will continue and do not be surprised if LUNA sweatshirts and whales (kårvalar) shows up outside your lecture hall. They are nice, not scary. You are very welcome to talk to them, ask questions about the union election or about life in general, or let them help you to nominate. Because you should not forget to nominate, it is both important and fun!
Read detailed information about the election on the webpage here.
You can contact the Information Committee at info@luna.lu.se. If you want to find out more about the union, you are always welcome to stop by the union office or simply browse our webpage. You can contact the union via this form (you can be anonymous) or by e-mail at luna@luna.lu.se.