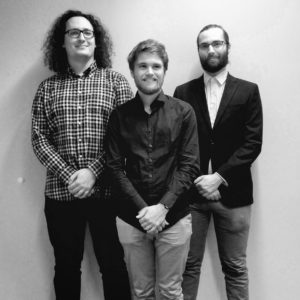 Tonight the union parliament elected a president for LUNA 2017/18.
Welcome Einar Elén. Einar has previously been chairperson of the physics student council GLuFS and spokesperson for the Gender and Equality Committee. With such a sound experience within LUNA, there is no doubt he will do a great job in the year ahead.
The fulltimers for the upcoming year are hence Einar Elén as president (left), Theodor Blom as vice president (middle), and Peter Bijnens (50%) as head of cooperate relations (right).