What is ATLAS?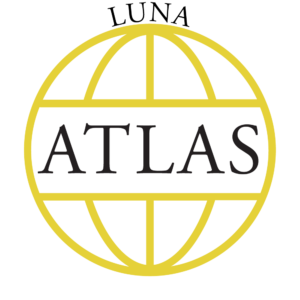 The Corporate Relations Committee (CRC) wants to equip all students at the Faculty of Science with the tools necessary to achieve their goals future working life. We want to bring you closer to your future career, in both academia and industry, through endless opportunities to learn more and network with relevant representatives from your potential futures.
A whole world of opportunity awaits..!
ATLAS – A world of opportunity
ATLAS is the platform for creating interfaces between science students and their future careers. Through our three branches; Alumni, Career and Seminars we give science students the tools necessary for success and allow them to connect with alumni and company representatives under relaxed circumstances.
Keep an eye on the Lunds naturvetarkår – LUNA Facebook page and the CRC Instagram @naringsliv.luna for information about upcoming events.
OR sign-up to our Newsletter to get timely and curated updates about our events!
Contact the Head of Corporate Relations leading the work of the Corporate Relations Committee at naringsliv@luna.lu.se or 0723 – 41 06 02.
ATLAS Alumni
The ATLAS Alumni initiative organizes events where students and alumni of the Faculty of Science can meet. The events are tailor-made to fit each group of students and alumni for both parties to get the most out of the experience.

ATLAS Seminars
The ATLAS Seminars initiative aims to give all students at the Faculty of Science the tools necessary for their future working life. Through theoretical and practical exercises, the students get a well rounded view of what is possible throughout their education and learn how to reach specific goals.
ATLAS Career
The ATLAS Career initiative organizes events where students of the Faculty of Science and company representatives can meet. Events are tailor-made together with the company representatives to suit both the company and the students of the Faculty of Science.
For Companies
Lunds naturvetarkår is great for reaching the students of your choice in the way you desire. Through us you get easy access to network, inform and recruit competent students at the forefront of science.