~ Interviews with students of LUNA ~
It is time again for another student interview, this time with the chairperson of the Party Committee, Filip Nygren. He will guide you through the responsibilities of the committee, as well as giving some insight into who he is. Sounds great, right?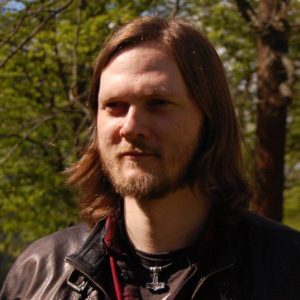 "Party Committee Chairperson Filip Nygren Party Committee! The name says it all, but only almost. Our job and passion is to organize various social events for all of you, the science students. No one makes better Novisch periods than the Mentor Committee, and the Sports Committee offer the sportiest of sport events, but our focus is general social events and parties aimed to bring science students from all subjects together in fun-ness and good times! Remember also to support your local student council party committee for your day-to- day event cravings.
Who am I? My name is Filip Nygren, currently on my third year of mathematics. I've been a mentor in the Novisch period two and a half times, been a member of the MUR party committee for one and a half year, and various other posts. Starting my third year, I figured it was time to take it to the next level, and thus I applied to the Party Committee of LUNA.
As of the academic year 16/17, the Party Committee received a large influx of members, growing from 3 to 9 members. With this followed also a large amount of that precious resource that drives Lunds student life: the tagg. Then our dear chairperson Johan (Book) went skiing, so I decided to pick up where he left. Together with my fellow party masters, we continue to hold the flag high as we let all them events coming, yo!
Besides our usual activities like our much appreciated sittnings, club nights, waffle brunches, billiards evening, sauna nights and more, we also help out organizing the larger union-wide events like balls, the Tandem Relay etc. And all this is very important, because it brings us science students together, and allow us to mingle and bond, no matter what subject we study.
Also keep your eyes open for the coming annual Absurd Student council Olympics ASO, which, according to old traditions, is a friendly but prestigious competition with a series of inexplicably absurd events. It's gonna be big. Be on the look out for our posters and we hope to see you on our events!"
You can contact the Information Committee at info@luna.lu.se and the Party Committee chairperson at 6m-ordf@luna.lu.se. If you want to find out more about life as an active member of the union, you are always welcome to stop by the union office or simply browse our webpage. You can contact the union via this form (you can be anonymous) or by e-mail at luna@luna.lu.se.
~ Interview brought to you by the Information Committee ~